The emphasis on strengthening U.S. supply chains has taken the spotlight since last year, and if you are unsure of its impact on your day-to-day, consider this: Being confined to our homes during the pandemic highlighted the need for more, or even just improved, living space. Home renovations and additions suddenly became popular, and many home builders and contractors saw a rise in demand for their services. (As did many divorce lawyers, but that is an entirely different blog.)
With that, we also saw a rise in the cost of building materials – lumber being the most glaring example here – which alone led to the increase in prices of new single-family homes by an average of $30,000. This domino effect can be easily attributed to supply and demand (and that would not be wrong, by the way), but if the past 18 months has taught us anything, it is that "it can always get worse." Factor in any disruptions along the global supply chains, and the issue naturally-- and sometimes catastrophically-- escalates.
Relying on offshore supply chains, particularly when a massive global event like a pandemic occurs, can obviously create some obvious complications, as evidenced by the recent past. Unforeseen disruptions in obtaining much-needed supplies can have devastating and sometimes irreparable results—PPE and the Ever Given come to mind immediately as examples.
The sobering reality of being unprepared for interruptions to our supply chains brought focus on how outsourcing manufacturing overseas resulted in heavy costs both financial and human. So how could we reduce these complications in the future? The White House is suggesting a step in the right direction would be through reshoring – i.e., by bringing manufacturing back home.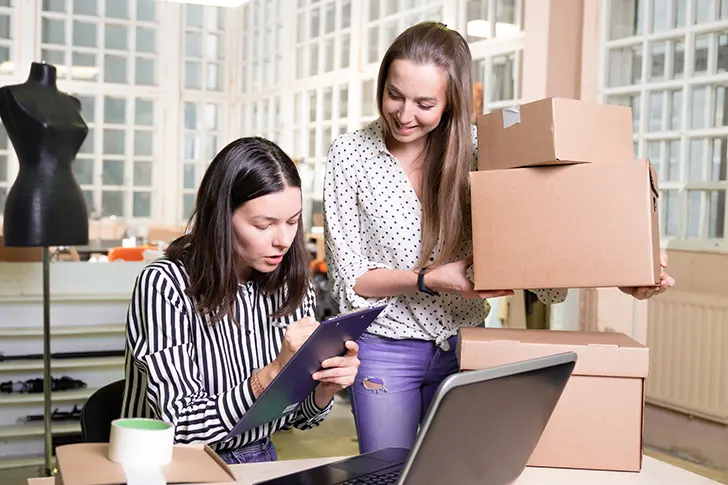 The Action Plan
Back in February, President Biden signed the Executive Order on America's Supply Chains calling for a review of the vulnerabilities to current U.S. supply chains. This review included an extensive range of industries and took into consideration potential liabilities such as pandemics or other biological threats, extreme climate events, cyber-attacks, and several more conditions that could reduce the availability of or access to valuable supply chains.
The 100-Day Reviews under Executive Order 14017 of the order has been recently published, and the recommendations from the report have already begun being implemented in certain departments and agencies. Some of these recommendations are aimed at strengthening our own manufacturing of critical goods by recruiting and training workers to build products here in the U.S., while others include investing in research and development to reduce supply chain liabilities, such as by strengthening international trade rules and monitoring potential short-term supply chain disruptions.
Reshoring-- or the process of bringing U.S. business and manufacturing operations from overseas back to American soil-- would increase employment, lessen the U.S.' carbon footprint, and as is the point of this blog, decrease reliance on external supply chains, potentially leaving us better prepared for any of those conditions mentioned in the previous paragraph. Another constructive result of this initiative, aside from reinstating many domestic manufacturing jobs, would be reestablishing that good ol' American pride in building and buying homemade goods.
A particularly inspiring section directly from the order itself reads:
Sort of makes you want to stand and salute the flag, doesn't it?
Where Do We Stand Now?
The outcomes and recommended paths forward laid out in the 100 Days Review of President Biden's Executive Order on American Supply Chains have only been recently released. Additionally, as it is still in its infancy, and as with any substantial shift in policy, procedure, and action, the outcome remains to be seen.
While more secure and reliable supply chains are fundamental to the nation's growth and resilience, it may be some time yet before we can benefit from the ideas presented thus far. Unfortunately, the policies, procedures, and protections that compelled U.S multinationals to export their manufacturing plants—and the jobs they create—offshore may require a level of bipartisan cooperation in the Senate to achieve successfully.
That said, COVID-19 exposed significant weaknesses in supply chains around the world and at home, and legislators are making strides towards fixing it. It is to be hoped that this will include reshoring efforts prioritized, and we will be seeing long-term success and security from bringing America's manufacturing jobs back home.
Necessity is the mother of invention, and COVID-19 spurred a new wave of problem-solving and innovation from American business owners-- small and large alike. Restaurants have adapted their service to include delivery and take-out as well as "make it at home" options of their most popular dishes. Clinicians and medical practices, who have without a doubt experienced the greatest burdens during the pandemic, have been innovating at exponential rates embracing new technology to help them treat patients and stave off inevitable practitioner burnout.
Become a Sekure Insider
Become a Sekure Insider and get fresh insights delivered to your inbox monthly. From legislative news like this piece and Small Business Administration updates to business articles, sector-specific deep dives, and merchant processing resources, the Insider Spot has you covered.