As we are all aware, last year affected every business across the board, but the Travel and Tourism industry suffered some particularly significant losses.
The sector lost nearly US $4.5 Trillion globally in 2020, and the US industry lost $766 Billion
62 million jobs were lost around the world
Domestic visitor spending declined by 45%, while international visitor spending dropped by 69.4% (World Travel & Tourism Council)
Statistics as grim as those can be overwhelming. How can the industry recover from such a devastating collapse?
Projections are indicating that all is not lost. To paraphrase the opening of The Six Million Dollar Man: "We can rebuild it. We have the technology. We can make it better than it was."
Domestic and International Travel Outlook for 2021
The short-term industry forecast predicts some interesting trends, with one of the most notable being that domestic tourism will see a boom in 2021. This is mainly due to lingering health concerns: travelers will be much more likely to drive themselves to their destinations as they are worried about contracting the virus while taking public transportation. Other concerns about testing and restrictions that come with international travel - including the possibility of mandatory quarantine upon arrival - are simply too much of an inconvenience, while they also cut into precious vacation time. (We want to relax and unwind, and we want to do it now!) Factors that appealed to future travelers included things like contactless payment options, and digital room keys, indicating residual caution from the past year's events.
With that in mind, all points still direct towards an overall desire to travel, even if it is on a smaller scale (for now). According to RMS North America's 2021 State of the Industry Report, the future for the Travel and Tourism Industry is, in fact, optimistic. After surveying consumers about their plans for both business and leisure travel, they were able to compile the data to build an outlook for the industry for 2021 and beyond. A few key points from this independent research include:
An increase of 40% in reservations across parks & hotels from Q1 2020 to Q1 2021
The rise in working remotely means that those surveyed are more likely to stay at a traditional hotel or at an Airbnb or VRBO
Regarding leisure travel, most respondents (53.4%) are likely to choose to travel locally, either preferring to travel within a driving distance of 300 miles or fewer or to fly domestically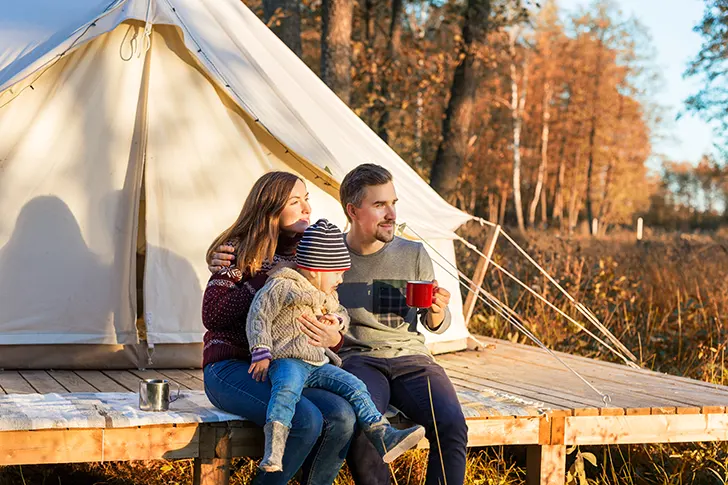 What Does This Mean for Your Travel Agency?
Plenty! Taking into consideration the travel trends for the near future means you can gear your business towards the wants and needs of your clientele, while simultaneously lessening their anxiety surrounding the remaining concerns of the pandemic. This is a win-win for all involved.
Knowing that holidays in 2021 are more likely to be closer to home, the options for booking local, unique travel experiences for your clients provide an opportunity for thinking outside of the box.
Camping and glamping trips have recently become a more popular option for vacationers to get away, experience local culture, and still stay safe. Campsite reservations and RV rentals are already seeing an increase this year and are predicted to continue on an upward trajectory. There is a palpable appeal to exploring within your own backyard, so to speak, and a large portion of travelers are enthusiastically seeking this out.
While we are slowly returning to a sense of normalcy within the industry, there remain a few things that both you and your clients will need to consider when planning and booking a trip, no matter the distance:
It is important to find out ahead of time whether inter-state travel or even access to specific destinations or attractions could be restricted based on an individual's vaccination progress.
Restrictions overseas. Some countries (like France, for example) may start limiting access for unvaccinated individuals to everything from restaurants & cinemas, to visiting people in hospitals, and could potentially start requesting proof of immunization. (Reuters)
Border closures. Even though things are looking up, it is crucial to keep a finger on the pulse of each state's individual conditions before green-lighting any domestic travel.
Per-person limits. Many events and attractions continue to cap their maximum capacity in order to comply with social distancing measures.
When faced with all of that, how can you offer your clients some additional peace of mind? You could compile a checklist of items to remember and information to monitor, to help reduce the likelihood of surprises and delays as they travel (whether locally or abroad). Some points that could be included are:
Face coverings/masks
Hand sanitizer with at least 60% alcohol
Monitoring state recommendations for any travel protocols or restrictions
State restrictions pertaining to certain age groups (children, the elderly)
Covid testing prior to and after traveling
It will likely be a few years yet before we will see a full recovery of the Travel and Tourism industry, and as with any major world event, the future will not mirror the way things used to be. However, knowing what we now know, and with more access to Covid-specific information, traveling in the future could, in all probability, be cleaner, safer, and more efficient.
It might be more appealing (and necessary) for the next little while to keep travel closer to home, but even if we are only driving short distances to our vacations, we are well on our way to seeing the year of the pandemic growing ever smaller in the rearview mirror.
Stay up-to-date on the issues and updates relevant to the travel and tourism industry by becoming a Sekure Insider.